'Sunrays' is on show until November 22th at Kiblind Atelier, Lyon (FR
).
'Maaike Canne's first solo exhibition, titled Sunrays, hightlights her most recent work. This new series contains dreamlike scenes where viewers are encouraged to inhabit the space and create their own narrative. Maaike's bold and colorful compositions are situated somewhere between representation and abstraction and explore the ambiguity of interior and exterior space.'
The Risograph series that was part is part of the show is available
here.
Email me
for more information on purchasing the originals.
Exhibition photos by Sara Thion

'Sunrays' exhibition available works:
Click the image for more photos
↑ Under the Sun
acrylic on wood
72 x 52 cm
€2200

↑ Sunday Morning
acrylic on wood
70 x 51,9 cm
€1700

↑ Bright Night
acrylic and oil pastel on canvas
150 x 120 cm
€2500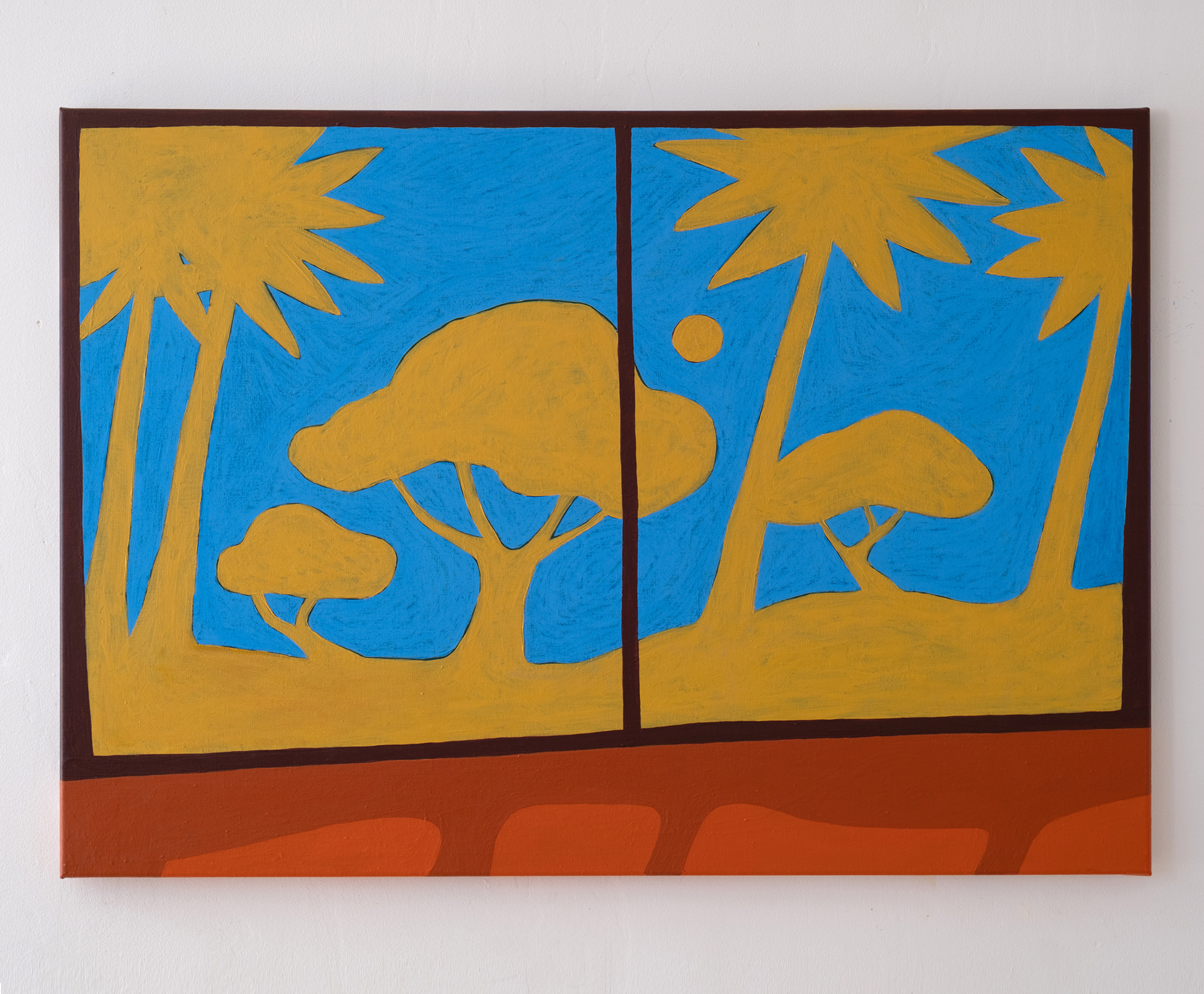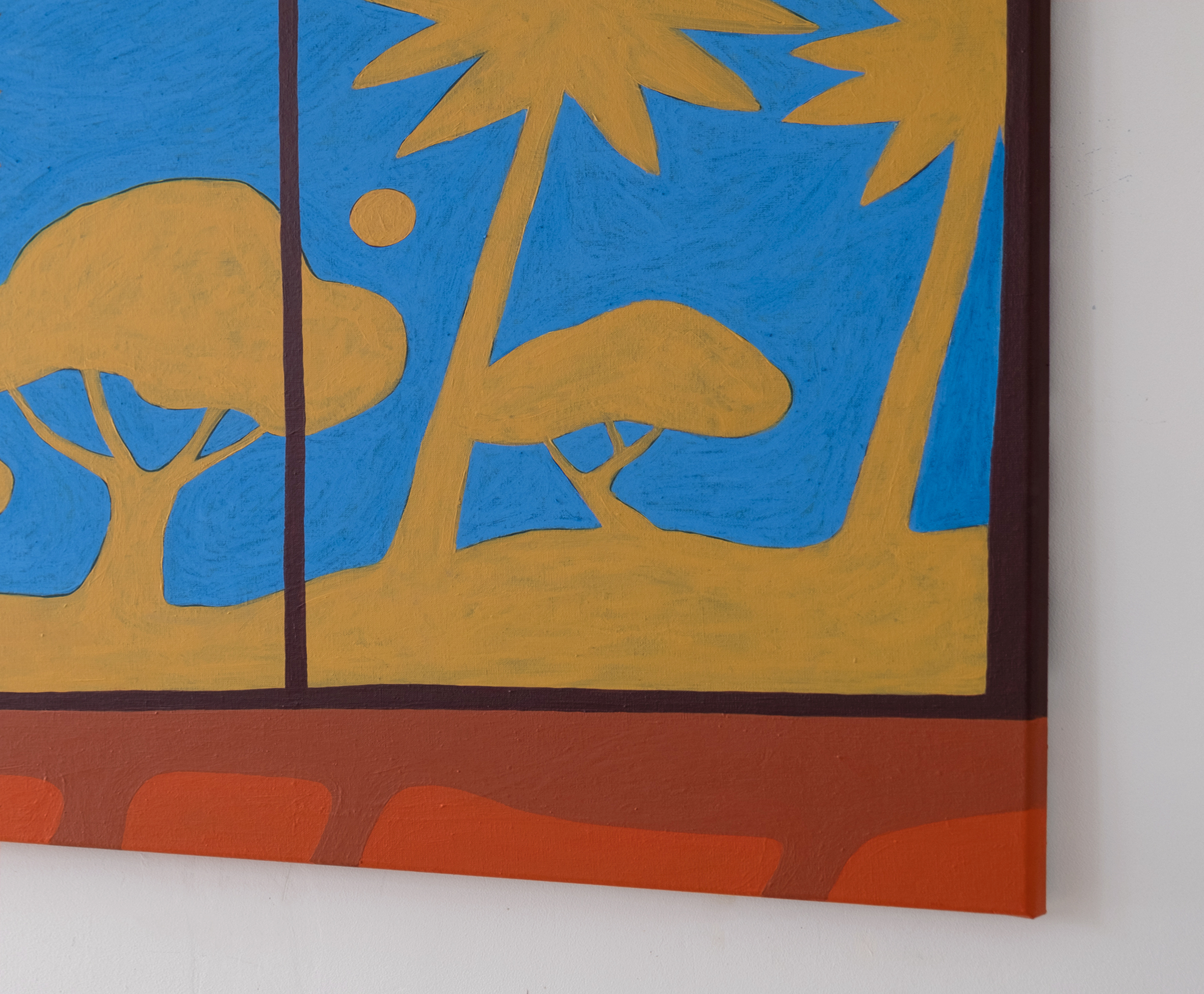 ↑ Yellow Hills
acrylic and oil pastel on canvas
70 x 100 cm
€1500



↑ Alhambra
acrylic and oil pastel on canvas
81,8 x 61,9 cm
€1200




↑ Desert Sun
acrylic and oil pastel on canvas
w/ artist frame
81,8 x 61,8 cm
€1200



↑ Polaris
acrylic and oil pastel on canvas
w/ artist frame
81,8 x 61,8 cm
€1200



↑ A Sea of Time
acrylic and oil pastel on canvas
w/ artist frame
81 x 61 cm
€1200



↑ Texas
acrylic on wood
w/ artist frame
41,8 x 31,8 cm
€750




↑ California
acrylic on wood
w/ artist frame
41,8 x 31,8 cm
€750



↑ Washington D.C.
acrylic on wood
w/ artist frame
41,8 x 31,8 cm
€750



↑ Coastline
acrylic on wood
79,9 x 60,2 cm
€1200

All photos by Siem van Woerkom