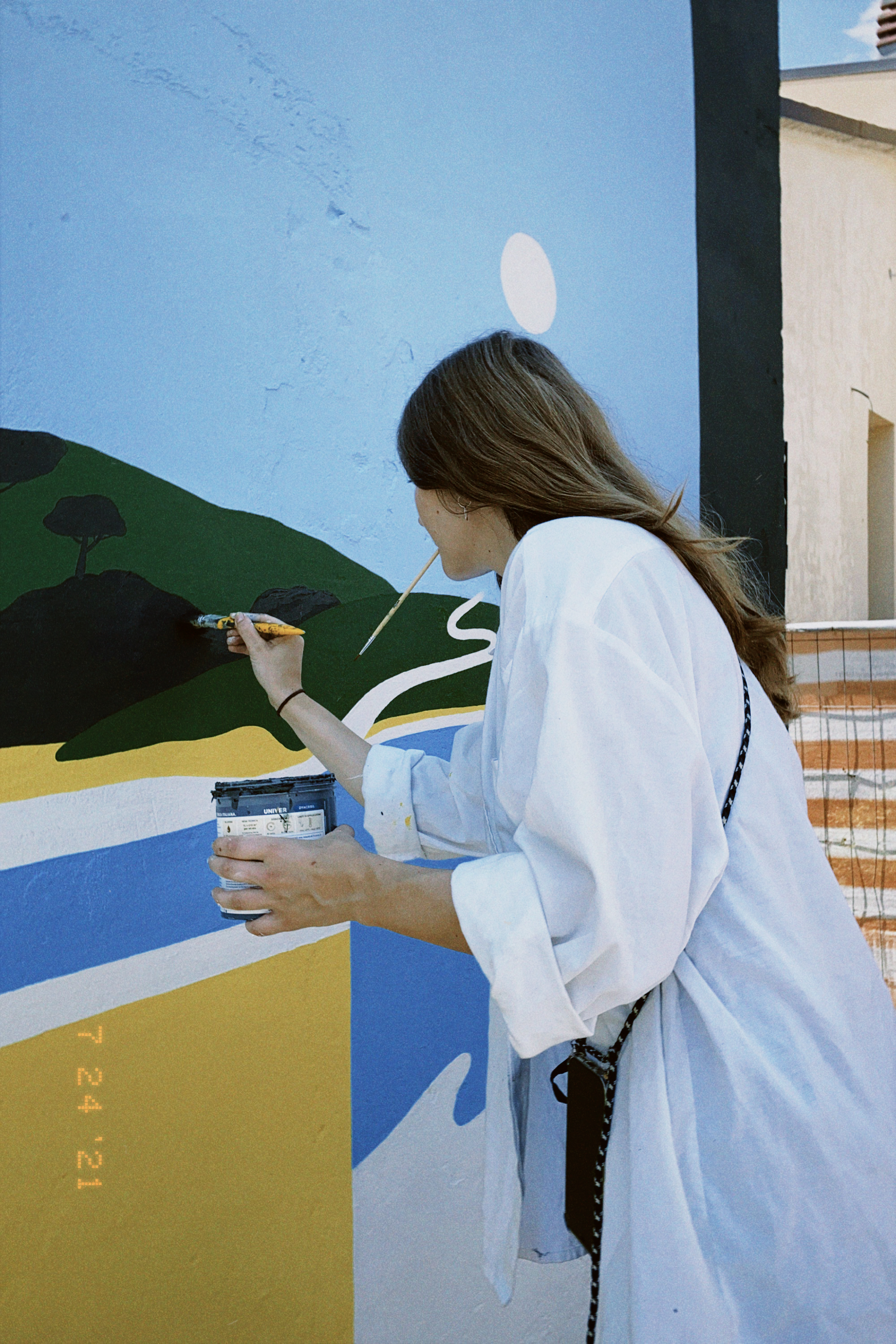 Villa Zebra, 2020
Visual arts museum that aims to stimulate creativity & curiosity in children aged between 4 & 12, Rotterdam, NL
Het verloren zwaard, 2019
Laurentius primary school, Breda, NL
in collaboration with Blind Walls Gallery


The mural tells the story of the lost sword (Het verloren zwaard). A book written by Martine Letterie. The story is about The Siege of Breda in 1624–25 during the Eighty Years' War. All the Laurentius school-kids from the fifth grade read this book. After reading it they helped me paint for a day. This way the kids learned about the history of their city in a playful way. Afterward, they all received an 'Official sreet-artist'-spraycan (trophy). Made possible by the Blind Walls Gallery team.
Design College, 2019
Desing College, Rotterdam, NL
Hutspot, 2019
Hutspot Amsterdam, NL
Hutspot offers a unique combination of pioneering fashion innovative design and local art.